Q: There are so many programs out there, every one of them claiming to be the "best" or "optimal" program. I am so confused, and it often makes me randomly jump from one to the other just to make sure I don't miss out on anything. How do I know which program to follow – are there any basic principles I should look for?
A: The first thing you need to do is to realize that there is no single program that at any one time can be "optimal" for everyone. An optimal stimulus for muscle growth depends on several factors and varies both individually and from day to day. However, we can make some educated guesses, and based on this we can structure the desired stimulus into a template – something we call a "training program".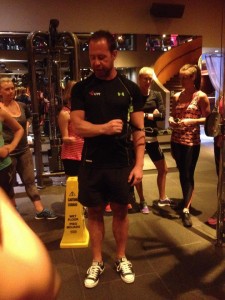 Load:
We know that the range of 60-90 % of 1RM (equal to about 3-20 reps) is needed to provide sufficient mechanical pulling or strain on the muscle cells to make anything productive happen. For more advanced lifters, it appears as if the range 75-85 % of 1RM (about 5-10 reps) is the most productive, with the exception of occlusion/Myo-reps-type training which can provide short-term gains (including the "reactivation" of muscle growth response when it has stagnated, as well as an increase in supply and access to energy substrates such as glycogen, capillaries, buffering capabilities etc). Heavier training is obviously also productive, but more appropriate for neural training – the ability to contract your muscles coordinated and with maximum force. Hypertrophy requires that the load is applied to the muscle cells over a certain minimum period of time, and heavy weights usually only enables a few seconds of loading time (1-3 repetitions). It is obviously possible to do more sets to provide sufficient total time under load, as the latest study from Brad Schoenfeld demonstrated (7 sets of 3 vs 3 sets of 10). The downside is that heavy lifting is hard on the nervous system, tendons and joints – as witnessed by the experimental group who did 7 sets 3 reps each workout reporting more fatigue, pain and discomfort compared to the 3 sets of 10 group who felt that they could do even more work.
The number one priority should also be a progressive increase in load over time. This does not need to happen every workout, a given load can provide a stimulus for quite some time and increasing some other variable such as reps per set, rep speed, number of sets or frequency can be an intermediate progression before increasing the load again. A beginner can pretty much linearly increase loads from workout to workout. As you get more advanced, dividing the progression over two – or even three – different rep ranges allows you to spread the load increments further apart, which is probably part of the reason why the research on undulating periodization is so positive. You obviously reap benefits from working the various energy systems and pathways to muscle growth seen within higher, medium and lower reps – but the simple act of increasing your squat by 2.5kg once every 1-2 weeks when that respective rep range comes around is just a more realistic goal for someone who has been training for several years.
Frequency :
We know that protein synthesis – the anabolic phase/window after a workout – only lasts about 1-2 days, with an even shorter duration as you become more advanced (12-16 hours in some studies). More sets and exercises can provide a more powerful stimulus, but does not seem to be able to extend the anabolic window much at all. More volume does, however, require a longer recovery time to be able to perform maximally again. Pro bodybuilders routinely do 20 sets once a week per muscle group and can get great results from it, both because they have worked their way up to endure this volume over many years of training, because they have the genetics to respond to this type of training – but also because they use anabolic steroids that extends the anabolic phase from just 1-2 days to 1-2 weeks. In fact, studies have shown that subjects who only used steroids with NO training, built more muscle mass and strength over three months than subjects who lifted regularly WITHOUT steroids!
This suggests that Mr Average Joe/Miss Average Jane are wasting a lot of time if they don't expose each muscle group to a certain load and volume at least twice per week. As the Frequency Project showed (see my article here…), 6 workouts per muscle group/lift per week was a significantly more effective than 3, but a caveat is that the 3x/week group had such a high training volume per workout that they may not have recovered sufficiently vs. the group that spread the same volume over 6 workouts per week. Wernbom's meta-review didn't show any particular benefits from going higher than a 3-4x/week frequency – but those studies also had their weaknesses…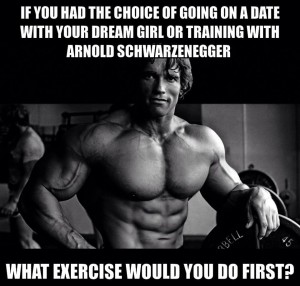 Volume:
We know that in untrained lifters, only one set is enough to stimulate muscle growth and strength. At least in the upper body, where 1 set actually seemed to provide better gains than 3 sets (3 sets may have been too much for this population) – while the legs could withstand a little more and had better results from 3 sets than 1 set. When you become more advanced, this volume threshold goes up, and here we clearly see that e.g. 5 sets is better than both 3 sets and 1 set. Very well trained and elite had the best results from 8 sets, at least when it comes to squats. The dose-response curve flattens out, however (as I illustrate in my article on exercise frequency) and shows that more does not necessarily equal better. The higher the volume, the longer the recovery time required, and you start losing out on the advantage of higher frequency. Wernbom's meta-review suggested that the optimal range for highly trained lifters is between 30-60 total repetitions per musle group, within the aforementioned optimum loading range of about 75-85 % of 1RM. This corresponds to a set-rep combination of around 3-8 sets of 5-10 reps.
A short note on training to failure: While it may be necessary to work reasonably close to failure at lighter loads to ensure that you stimulate as many muscle fibers in a muscle as possible, at heavier loads you will have full recruitment from the very first reps – especially if you lift explosively. Excessive lifting to failure will not stimulate further gains, and may actually inhibit muscle growth if you overdo it – you can't achieve a sufficient volume and recovery needs increase to the point that you might have to sacrifice frequency as well. A golden rule is to let failure be an unavoidable consequence of hard and proper training, not a goal in itself.
The Optimal Program™ – does it even exist?
To sum up, the "best" program will employ a combination of reps and sets that allows you to lift often enough (frequency) and heavy enough (load). You probably know by now that I prefer to keep the volume more conservative to be able to apply it more frequently, as per my article. The training program is simply an educated guess to fulfill these requirements, but it is equally difficult to know in advance what is "optimal" at any specific time as it is to predict the weather weeks or months ahead of time.
So, you should have a way to log and measure progress (training log) and from a certain expected rate of gains (which depends on how advanced and close to your genetic potential you are) you can determine if the educated guess (program) is sufficiently accurate. If progress stops – and you have ensured that other highly important factors are in order (i.e. sleep, rest and recovery, food intake, stress – or lack thereof) – then you should consider a change in any of the variables in the program to reignite progress again. By that, I mean that you should make one or two changes, not rework the whole program. I am a big fan of auto-regulation, where you can change both load, sets and reps based on the acute performance, following a predetermined set of rules (here is one implementation…). You may also need to take one or more days off from training, or do alternative training to promote recovery and reduce stress.
I know, it looks daunting to have to think about volume this and frequency that all the time, and trust me – I have fried plenty of brain cells in my search for that one "magic program" that takes care of everything…but the more I searched the more I realized this:
It doesn't exist, and you don't have think that one program "works" while another program does not work at all (well, unless you are a fan of Tracy Anderson). There are varying degrees of effectiveness to a program based on how well it meets your individual requirements, at any specific point in time, of how many sets and reps the load is applied to your muscles – and how often you can apply it. Whenever you find yourself in a state of mind I refer to as "paralysis by analysis", remember that it is always better to start doing SOMETHING, and then adjust according to the gains you see (or lack thereof) instead of doing random stuff…or nothing at all. Constantly searching for the optimum often leads to what is popularly known as Fuckaround-itis syndrome and Program Hopping. Don't be that guy.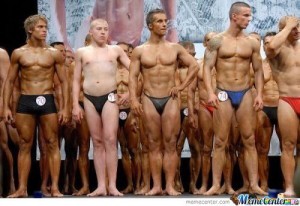 Program design is both an art and a science, which is why I love doing it – and I'm confident enough to say that I'm pretty damn good at it. Come to think of it, I think I will from now on call myself The Scientific Artist…formerly known as Borge.
I hereby present: The As Close As You Can Get to The Optimal Program:
1. Pick a push, a pull, a hip hinge (aka deadlift-type movements), a squat (or one-leg variations), and carry or push around some heavy stuff (credit Dan John) instead of adding inane amounts of fluff/beach work (aka curls for the guns). I'm a fan of farmers walk, prowler/sled pulling/pushing, turkish get-ups and the like, but just unloading the damn weight plates after you are finished training makes it easier for the next person to do their workout – and will add some muscle to your biceps, too.
2. Pick a reasonably heavy weight you can lift anywhere from 3-20 reps, 80% of the time you should end up around 5-10 reps and the remaining 20% straying into heavier and lighter loads depending on goals. Hit a total rep count of 30-60 reps every workout (15-30 total reps with daily training) and you can be fairly certain that you are on your way to Gainzville.
3. Do the same thing 1-3 days later, but feel free to vary exercise, load and rep range – or even cut your workout short if you're not improving and/or you are hurting somewhere.
Oh, and most importantly: Have Fun…so that you would want to do all of the above long enough for it to matter…