I currently have waiting lists, send me an application to reserve your spot.
If you are not at a point where you can afford to work with me 1-on-1 – check out my complete online course on training, nutrition and lifestyle habits:  the SSD System, where you will get to interact with me through a dedicated private forum.
Hi,
My name is Borge Fagerli, and if you've followed me for a while through the media and social media, read my articles, been to one of my courses or lectures, or seen the results of my clients, you've probably gotten some impression of what you can achieve by working with me.
But let me tell you the whole story:
During my childhood and youth, I was never a winner at anything. Not even in Checkers or Monopoly.
I was skinny, and often sick with asthma, bronchitis, and allergies.
Not really the natural first choice for the winning team when we were playing soccer on the local field.
My strongest muscle was to be my brain.
I learned how to read when I was four years old, sitting on my Grandfather's lap and reading out loud from Donald Duck comics. I taught myself algebra in 2nd grade of Elementary school when I found my father's math books from High School in the back of a closet, and I would read through them in bed before falling asleep.
Yup, I was a nerd…
My curiosity was insatiable. I just HAD to figure out how things were put together, and I would dismantle every toy I got.
I am now 44 years old, and my biggest passion in life is to figure out how the human body works, and how I can make it work even better.
It's been a long and tough journey, with many mistakes and detours.
The school of life has been rough on me – but today I'm happy to have acquired the knowledge from both the ups and downs. I wouldn't be where I am today if it weren't for all the struggles I've had to endure.
When I cracked the "code" with my diet, training, and (more important than you think) – my lifestyle (stress, sleep, biorhythm) – I started to get results.
With everything I have learned on this journey, I can now comfortably maintain a great condition all year without having to stress or worry about what or how much to eat all the time, count calories or spend endless of hours at the gym.
You can achieve this, too with the knowledge I will share with you.
The great irony is that when I found something that worked for me, it always worked a 2-3x better for everyone else who followed my methods.
Instead of ruining my self-confidence, I found a strange happiness in seeing others achieve amazing progress when I shared my knowledge with them.
The natural chain of events led me to become a coach and a mentor, and I can honestly say I have the best job in the world!
My background as an engineer and later on as an entrepreneur and CEO has enabled me to put my methods into a step-by-step system that can transform your health, appearance and your performance – both mentally and physically.
When working with me, you invest in 20 years of experience with thousands of clients on every possible level, from beginners to world champions, from entrepreneurs to CEOs.
Those who made the greatest improvements in their lives have been regular people who didn't imagine they could ever achieve what they did in such a short period of time.
My big passion is to figure out how I can maximize the unique potential of everyone I choose to work with.
I am the man behind the Norwegian training system called "Release your potential", the nutritional model "The BioRhythm Diet" based on recent understandings of circadian rhythms, and "Myo-reps" – one the most time-efficient and effective training methods ever created.
I am also the founder of MyRevolution, a manufacturer of sports nutrition and diet supplements, where I currently work part-time as the product manager and head of Research & Development.
I am referred to as one of the leading experts in the field of nutrition, training and personal development, both nationally and internationally.
I have appeared as a consultant and lecturer in international venues, in the press and the digital media, and I am the author of hundreds of articles and several E-books.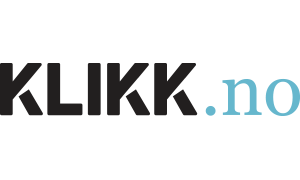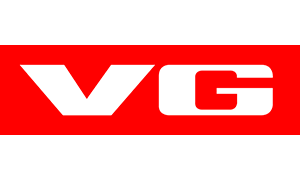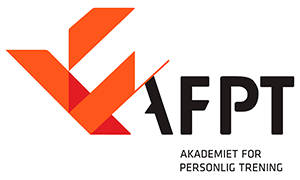 I have collaborated with several internationally acknowledged coaches and authors.
I have developed methods and strategies that no one else have put together into a coherent system before, and I say that with the humble awareness that there is still much to learn.
Methods to make you into the best version of you possible!
You will obviously experience changes you can see in the mirror, but the improvements you will experience in energy levels, stress levels, confidence and mental focus are far more tangible and important long-term.
100% success guaranteed
Yes, that is correct.
I can offer you a 100% success guarantee on your investment!
This is obviously a huge promise that requires commitment, and I need to be selective with who I choose to work with, and how many clients I can take on at any one time.
How to Figure Out if You're the One I Want to Work With:
The one I'm looking for is at a point in his or her life where they're ready to make some big changes, and prepared to see some amazing results in their health, performance and appearance.
If the results are to become a permanent part of your life and something sustainable you can have for years and decades to come, you need to put the highest priority on this process.
These changes will require you to commit the time, focus and willingness to trust me as your mentor and coach.
If you feel like you're not ready to make the changes right now, then that's fine. You're more than welcome to come back to this page when you've taken the steps needed to give yourself this gift.
But if you're thinking that NOW is the time to take the step in the right direction and make a significant difference in your life…
And if you feel ready to pull the trigger…
Then you can keep on reading.
This is My VIP Coaching Program
There are many aspects that will separate your results from everyone else's.
You're not just getting a predetermined prescription for success based on what a few talented individuals have achieved, as is the case with a lot of the practices in the online world today. You will get a completely bespoke, individualized plan that will make YOU better.
And you're not getting a list of "think positive" affirmations and generic mental trainer opinions from someone with limited real-world experience.
---
Case study: Karl Eirik
Karl Eirik, 36 years old, Financial Manager of a major company, was really fun to work with.
His highest priority was, first of all, to improve his energy and focus for both family and work, and secondly to improve body composition.
I have a holistic approach and implement better food and exercise habits, but also advise on the daily routines and habits to create a synergistic effect and overall improvement in the whole person.
This is the feedback I got, just over halfway in our VIP Coaching program:
"After several years of poor stress management, repeated antibiotic treatments and regressing training progress, I was fortunate to get a spot on the VIP Coaching program with Borge.
The goal of the follow-up was primarily to be stable, boost energy levels, and increase muscle mass.
At our first conversation before getting started, I had bronchitis, eye inflammation, and a severe herpes outbreak. Hard work was my philosophy, but I crashed hard into the wall over and over again.
The frustration was overwhelming with all the time and energy I invested in optimizing my health and still getting nowhere.
With my impatient nature, I was probably not easy to be around at home, and I was miles away from performing the way I wanted to at work.
Countless self-development books, and well-formulated (or so I thought) diet and exercise regimes ended up with further stagnation, so the helplessness just felt insurmountable in the end.
Energy and muscle growth was apparently not possible for me. Endless visits to health services and the condition known as "fuckarounditis" were certain to be my destiny.
I have been following Borge for many years, and when I visited his website and saw that he offered his VIP coaching program, I immediately contacted him.
His story of his own challenges over the years was something I could relate strongly to. In addition, I had complete trust in his skills and liked his philosophy, and was impressed with the results he had achieved with both his clients and himself.
Time to pull the proverbial trigger.
Demanding projects at work were finished, being the night watchman for our newborn daughter was over, and the new house was completed.
All that was left for me was to decide that nothing would stop me and I was 100% committed to doing what I was told.
The plan I received was tailored to me and was easy to follow.
I quickly noticed positive changes in energy, mental clarity, patience and calm, hormones, loss of bodyfat, muscle growth and strength. It's not difficult to maintain motivation when you experience such a comprehensive and immediate positive experience.
Børge led me continuously on the right track to make the right choices and meaningful priorities, past my ego and my blindspots, which I gradually realized were greater than I had been aware of. I learned a lot about listening to the body and trusting my intuition. This was all unfamiliar to me but extremely valuable to realize.
After 8 weeks, my bodyfat had dropped from about 18-20% to 8-9%, with strength gains of up to 20% on most exercises.
I almost couldn't recognize myself in the mirror. The belly was gone, I finally had the coveted six-pack abs, muscles and veins were popping out everywhere. Inflammation and various aches were gone, and the soreness after workouts was almost imperceptible.
It was also rewarding to be able to inspire my friends and family by showing how they also could improve their health through simple choices and daily routines.
There is a lot I want to achieve in life and have always been keen to develop. However, if you are not healthy or have energy, it is impossible to have the focus and persistence to follow through.
The sense of achievement I got from incorporating these new and better habits finally made me see and experience the progress I had longed for. This gave me increased confidence and self-esteem.
Of course, I wanted to change everything at once, a strategy that had always failed, because I had been too impatient and not done things correctly or in the right order. Borge guided me with a steady hand through everything so that my progress was consistent and better than I could have imagined.
Borge brings out the best in you in an authentic and natural way, sets in motion processes in you that remove all the constraints you thought you had and makes the right choices easier to see.
I will always look back on this period as the most important turning point of my life.
– Karl Eirik"
---
Are you thinking that results like these are unachievable to you?
If you work with me and implement my teachings, you will experience comparable results.
Many areas of your life will be affected positively:
Your work and career
Your social life with family, friends and loved ones
Your passion will awaken, and you will discover that untapped potential burning inside of you
Your health, mental and physical energy levels, improved performance in your chosen sport/in the gym (and in bed), more muscle and less bodyfat
So… Are you ready? For all of this to happen, you need to be 100% sure that you can commit to my VIP program and invest in the time YOU deserve.
We will have a weekly interaction either through Skype/Zoom or e-mail, depending on what needs you have – but you need to prioritize the time in your schedule for this.
This is the only way to offer I can offer my 100 % success guarantee, and it is going to demand some substantial changes and a lot of new knowledge.
You need to change your approach to food, training, lifestyle and the mental game completely, and I have developed a set of cognitive techniques to achieve dramatic and permanent changes to achieve sustainability after our coaching has ended.
My life's purpose is to help you change your life for the better.
If you are ready, fill out the customer form below.
After your application is received, I will review it and get back to you and discuss how to proceed.
VIP coaching pricing is based on your individual situation. There are different levels of service at different pricing levels, and the only way to know if I can help you is to learn a little more about you – but you will need to commit to at least 6 weeks to get through the different phases of learning for best results.