There are few things as polarizing as nutrition. For some reason, it's similar to religion in how it brings out the best and worst in people. It's as if the foods you choose to eat defines you as a human being. And when I started posting about my experiment with eating an all-meat, zero-carbohydrate diet, I got to see this with my own eyes.
Ranging from "wow, that's interesting, tell me more" to "wow, you are incredibly stupid, and if you promote the killing of animals for food, you deserve to be killed yourself".
Yeah, I'm dead serious.
I know a few vegans (after that horrible junk-science propaganda movie What The Health? many people turned vegan—without realizing that even vegans thought it was horrible (click the link)), and I have even successfully coached a few vegans (yeah, just because you are eating tons of bread with peanut butter and jelly, doesn't mean you are going to be healthy), but for some reason, vegans as a whole seem to be the most dogmatic and least accepting of other people's preferences or views when it comes to food choices.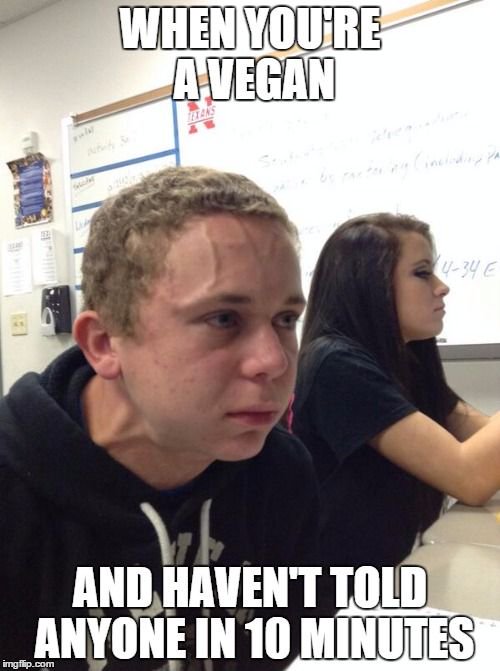 Maybe it's because the diet isn't really good for them and their digestive issues are making them cranky? (click link)
Ok, I'm kidding, but read the comments of that link for some cheap fun.
I think we should all accept that everyone can't be the same. If you accept that we were born and grew up in different countries, have different skin colors, sexual preferences, like different movies and different clothes, have different favorite colors, have different thoughts, dreams and ambitions…then why can't we also accept that we like different foods—and more importantly—that we thrive on different foods?
There simply cannot be a single diet or food that is perfect for everyone, everywhere, all the time. Even the same person can't be expected to have the same macro- and micronutrient needs every day, regardless of his activity type, activity level, health and even season.
I have written about this in many forms before, but the short summary is that there are both daily (circadian) rhythms that dictate when and what we should eat during the day, but also seasonal (circannual) rhythms that dictate what we should eat throughout the year, so my recommendation is that you choose local foods in season, first of all.
You should also consider eating foods that are common to where you were born or grew up, or where your great-great-great-etc-grandparents were born or grew up. Evolutionary- or selective pressure, has formed traits and genetic predispositions through hundreds and thousands of years, but even in the last few generations, there will be clues to be found as to what your body will most likely thrive on.
For instance, Asians have a 90% prevalence of lactose intolerance, whereas Scandinavians have the opposite numbers: up to 80% lactose tolerance. So the GOMAD approach (Gallon Of Milk A Day) for getting big and strong can perhaps get you jacked if you're a Norwegian weightlifter, but jack you up (read: explosive diarrhea) if you're a Chinese weightlifter.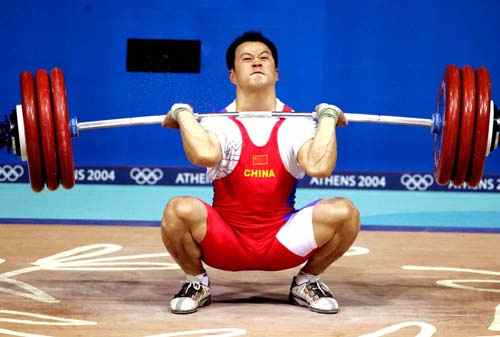 Incidentally, this is also a great position for solving constipation issues.
Ok, so with my genes being 70% Scandinavian, and being of Viking ancestry, it would probably make sense for me to eat a diet of what was seasonably available for the last few hundred years.The ability to store grains and plant foods in underground cellars didn't become common until the last few generations, so during wintertime, my great-great-great-etc grandparents would most likely either have to hunt or fish, or go hungry during this cold and harsh season. Incidentally, I have always liked eating meat—not that preference for food means you should eat it…I also like chocolate but wouldn't feel good if it was a staple food of my diet.
Also, as a species, humans have been eating meat for tens of thousands of years and even hundreds of thousands of years. Despite there being some Facebook warriors vehemently protesting this, there is a wealth of evidence to support ancient people being meat eaters and that they likely had to—or preferred to—eat zero carbs for shorter or longer periods of time. We would have to survive through periods of famine and lack of animal foods, though – so the ability to gather and eat plant foods was a necessity.
This means that humans aren't true carnivores, but rather omnivores—which means that we are adapted to both digest and function well on plant foods, albeit to varying degrees. Although we can certainly say that grains, vegetables, fruits, and berries are "healthy" from a nutritional standpoint, not everyone will thrive on large amounts of it, all the time.
I have previously unsuccessfully tried a ketogenic diet. I gave it plenty of time but still couldn't get the benefits that many in the keto-sphere raved about. Even after 6 weeks of strictly limiting my protein consumption to ensure I didn't limit ketone production, eating liberally from high-fiber veggies and avocado for satiety, and drenching my foods in butter and oils to ensure I got sufficient fats—I was constantly bloated, tired, hungry and even had breakouts of eczema and acne. It was like I hit puberty again, just without the spontaneous, raging boners—which were also non-existent.
Even with all my knowledge, I couldn't make a ketogenic diet work for me, and my regular, carb-based diet also didn't work all that well for me. Being considered an expert and authority in nutrition, you almost feel obliged to both walk the walk and talk the talk, and even if my clients were getting great results I just couldn't figure out my own diet.
Before I started my Zero Carb experiment, I had been dieting on a balanced, carb-based diet for 8 weeks but was stuck at 100kg/220lbs of bodyweight even with calories down in the 1800-2200kcal range—which isn't a lot of food and obviously made me suffer.
My digestion and gut function had been up and down for a long time, with bloating being a good day, and stomach cramps and diarrhea on the worst days. I had to cut some of my deadlift sessions short on some days, let's leave it at that.
Overall, I was obviously not happy with how things were going.
Then, I listened to a 2-part podcast with Dr. Shawn Baker (part 1 – part 2), a 50-year old board certified orthopedic surgeon who is also a multi-sport world record holder Masters Athlete with several world records on the indoor rower Concept2. He was eating an all-meat/carnivore diet with zero carbohydrates, and was feeling great on it.
I was intrigued and started searching around for more information on this way of eating. There were several blogs and Facebook groups on it, where people had been experiencing weight loss, muscle gain, and some pretty dramatic health improvements by eating nothing but meat for a couple of months up to several decades!
I also read the book Fat Of The Land from 1956 by Vilhjalmur Stefansson, and arctic explorer and anthropologist documenting his life with the Inuit as well as a 1-year all-meat experiment at Bellevue Hospital in New York. Both him and another participant showed no ill effects whatsoever, experienced no signs of nutrient deficiencies, lost a lot of weight, and improved several health markers during that year.
So I decided to give it a fair trial for at least 30 days.
The first few days I felt pretty good. I loved eating meat and didn't really feel like I needed to load my plate up with broccoli to be healthier.
Around day 4-5 I started feeling sluggish and weak, but since I chose to make it extra hard on myself and cut coffee at the same time, that compounded the issue.
I did lose a lot of weight, though—water weight, for sure—but my waist was tightening up on a daily basis and bodyfat caliper measurements were finally moving in the right direction again.
Around day 7-8 I started feeling much better. Mental clarity improved, and my mood was much better. My joints hurt less, and gym performance was almost back to normal. I started getting comments such as: "you look different, what's going on".
That motivated me to keep going.
I didn't comply strictly with the recommendation to eat beef and drink only water through the full 30-day experiment and included eggs, bacon, and some occasional cheese. I just let my intuition guide me.
While I didn't feel the need to weigh and measure my food, I did find that hunger was somehow "different" on zero carbs. I needed to eat more than I thought I needed to avoid feeling faint and weak a couple of hours before the next meal. I started off at 4 meals per day, but given the lower volume of food compared to a carbohydrate- or plant-based diet, I could eat more at each meal and thus stayed satiated for longer—so I naturally gravitated towards 3 meals.
Breakfast was consumed within an hour or two after waking (I found myself waking earlier, too—around 5-6am in the morning), then lunch around noon-2pm, and finally dinner around 6-7pm and no later than 8pm.
Weight loss didn't slow down after that first week, so I had to consciously make an effort to eat more food, and even with some days up around 3000-3300kcals I was still losing weight, and bodyfat seemed to literally be melting before my eyes.
Digestion was dramatically improved. No bloating, no gas, no cramps. There was obviously less mass with the complete absence of fiber, but after the adaptation period, everything was completely normal, i.e. daily. A smooth 30-second bathroom visit compared to being stuck there for the time it takes to read half of a Harry Potter novel is another benefit of this diet, the way I see it.
I kept going beyond the initial 30 days I had planned, and about 6 weeks into the diet I documented my progress over 10 weeks, with the left picture showing what I looked like over halfway into my carb-based diet.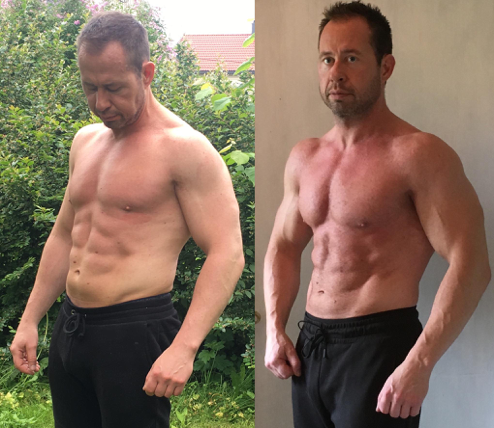 The lighting is obviously different, but I think the pictures give a fair representation of the progress I could feel and see with my own eyes.
I had dropped 5-6cm off my waist and 5kg of weight, although even my better two-thirds, Ingeborg, thought I had gotten bigger. I find that hard to believe, but there is definitely a different type of fullness to my muscles on Zero Carb. Obviously, that roundness is enhanced when there is less fat and water retention cover the muscle.
Just goes to show how meaningless the bathroom scale number is, and that how you feel on the inside can be an indicator of how you actually look on the outside…
Some of the reported benefits of a Zero-Carb diet, with various degrees of confidence level (meaning that some are documented medically, others are mostly anecdotal):
● Eliminating cravings and emotional eating
● Effortless weight and fat loss eating according to hunger – when you want, and how much you want (also referred to as "ad libitum")
● Improved and more stable energy levels, both physical and cognitive
● Dramatic reduction in inflammation (confirmed by significant drops in CRP on blood tests)
● Improved cholesterol and triglyceride numbers (also due to weight loss and lower inflammation). Some outliers (including myself) experience increased numbers, referred to as a "cholesterol hyper-responder". There are most likely a genetic reason for this, but the following traits also seem to be correlated with this outcome: above average muscle mass, below average body fat%, and extreme weight loss. This is referred to as a "cholesterol hyperresponder".
● Improved gut function and digestion (no more bloating, gas, heartburn, diarrhea, constipation)
● Mood improvements (there are reports of Zero-Carbers being able to completely eliminate various medications for depression)
● Elimination of snoring, joint pain and arthritis, migraines, acne and eczema
● Major reduction or elimination of symptoms related to Myalgic encephalomyelitis (ME), fibromyalgia and chronic fatigue. Myalgic encephalomyelitis is characterised by a range of neurological symptoms: muscle pain with intense physical or mental exhaustion, relapses, and specific cognitive disabilities.
There is no real concept of "breakfast", "lunch" or "dinner" on this diet, and you can eat the same thing for all meals: meat.
So what's for breakfast?
Steak
Ok, and what's for lunch?
Steak
How about dinner?
Steak
If you want to give Zero Carb an honest try, give it at least 30 days. That's how long it takes to go through the adaptation period and truly experience the profound changes in your physiology and mental clarity that I and thousands of others have experienced first-hand. It also helps a lot to eat clean, grass-fed, organic meats. To learn more about grass-fed meat read more here.
I have had several of my clients try it out, and they have experienced the same amazing results, both in improved body composition, mental clarity, energy levels, and digestion.
Case 1: Well-trained and above average muscular male, 31yrs, dropped from 100kg to 96kg in 6 weeks, and according to DEXA (Dual X-Ray body scan) he gained lean body mass during that time. Also experienced dramatic reductions in inflammation, so that probably skewed the DEXA slightly, but still impressive.
Case 2: Female, 44yrs, dropped from 74kg to 64kg in 8 weeks, while gaining 20-30% strength on all lifts. She had been struggling to lose weight for years, her gut function improved dramatically, and her cravings for sweets (and red wine, incidentally) disappeared.
Case 3: Male, 36yrs, dropped from 80kg to 75kg in 12 weeks, using a low-carb diet at first, then switching over to Zero Carb while increasing his calorie intake – and he gained muscle and still managed to lean out even more.
Most of these eventually started incorporating other foods (fruits and berries, some dairy etc) but in a step-wise manner. What they all noticed, though – was that their digestion was much improved, almost as if some type of "healing" had occurred. Most of the benefits (inflammation, fat loss etc) persisted, even though some weight gain does occur once carbs are reintroduced (fiber/volume of food, glycogen, water).
You can read more case studies and success stories here…